Our mission revolves around delivering Windows devices to customers swiftly. Introducing Windows Autopilot, a suite of technologies designed to make setting up new devices a breeze and ensuring they're ready for action.
In the past, deploying devices was a complex dance. We crafted custom Windows images with specific drivers for each device model and essential apps. These images were then transferred to servers and deployed to new computers. Factor in updates and policies – a time-intensive affair.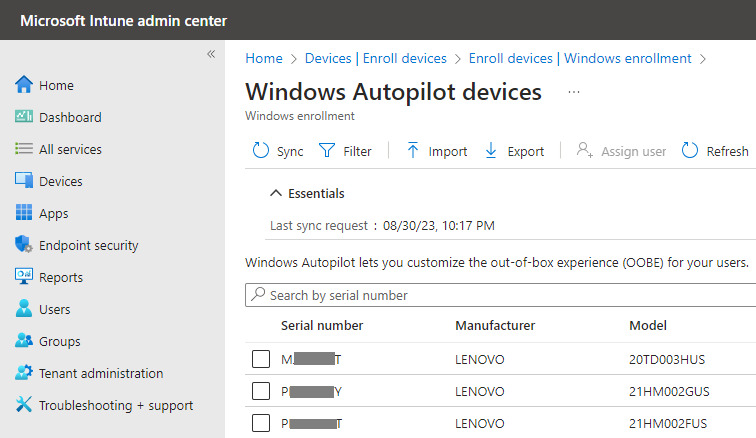 The new way – When deploying new Windows devices that you purchase from the manufacturer. Windows Autopilot uses the OEM-optimized version of Windows. That means that this version of windows is already preinstalled on the device, so you don't have to create an image with drivers for every device model. The manufacturer can import the device ID into Autopilot, which imports the device's serial number into Autopilot. IT configures applications, settings, security policies, and configurations, including using MDM to auto-join that device to Intune. This is all pushed down from the cloud, and the customers just unbox devices, connect to the internet, sign in to verify their credentials, join Azure AD, and go to work in a short amount of time without IT intervention.
After deployment, you can use Intune, Configuration Manager, or other tools to manage these devices.
When re-deploying devices to a new employee, Autopilot is a real-time saver. All you have to do is a Windows reset (Autopilot Reset), assign a new user to the device. The device is then shipped to the new user. The user enters his credentials, and in a few minutes, that device is fully functional and in a business-ready state.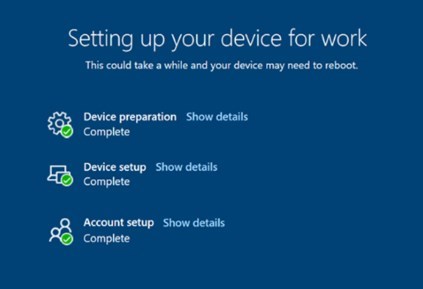 Other advantages of using Windows Autopilot:
• Automatically join Azure Active Directory or Active directory (via Hybrid Azure AD Join)
• Auto-enroll devices into Intune or other MDM services
• Restrict the Administrator account creation
• Customize the Out-of-Box Experience (OOBE) so the users see organizational-specific content.
In essence, Windows Autopilot revolutionizes deployment – boosting efficiency, cutting complexity, and elevating user experience.
Ready to configure Autopilot? Get started by connecting with us.